SOG®COMPACT and SOG® COMPACT CLOSE
for macerator toilets

When it comes to toilets in recreational vehicles, a lot has changed since the market launch of the first SOG® ventilation system more than 20 years ago. The development team at SOG® works hard to constantly observe these changes and keep up with every new development. We are therefore also able to offer a solution for extra comfort in luxury-class vehicles, despite their limited space.

SOG®up and SOG®Compact are tailored to meet the needs and requirements of customers who place special value on avoiding unpleasant odours.

Easy installation
SOG® Compact integrates all electrical and other system components into one technical unit. By doing so, it offers the advantage of extremely easy installation on toilets with built-in tanks. Just four screws are required to mount the ventilation system under the toilet seat. One of the main advantages of this SOG® system is the fact that users do not need to drill holes in their tank or vehicle. The system is powered by the vehicle's 12V electrical system.

As effective as it is easy to install:
When the toilet seat is opened, the ventilator switches on and sucks all unpleasant toilet odours directly out of the toilet bowl and into its suction duct, which is specifically adapted to suit the flow mechanics in question, before releasing the air through a special high-performance filter. SOG®Compact ventilation is compatible with a variety of different macerator toilet systems available on the market, for example those manufactured by Jabsco and Dometic.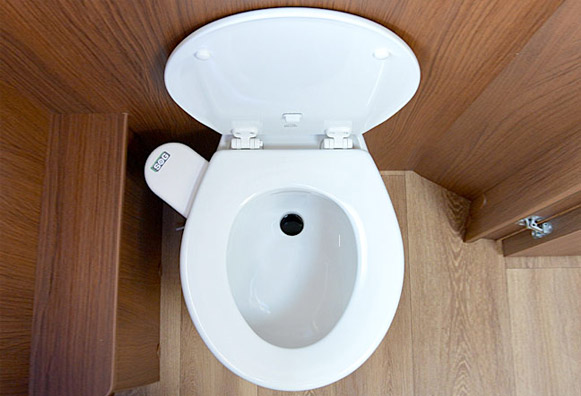 An example of installation of the SOG
®
Compact model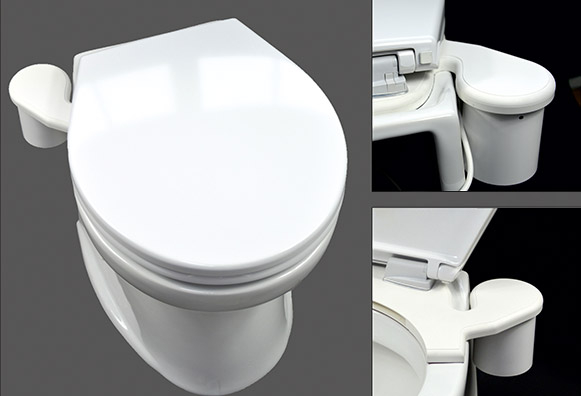 SOG
®
Compact Close - for premium-class vehicles